Come share your story.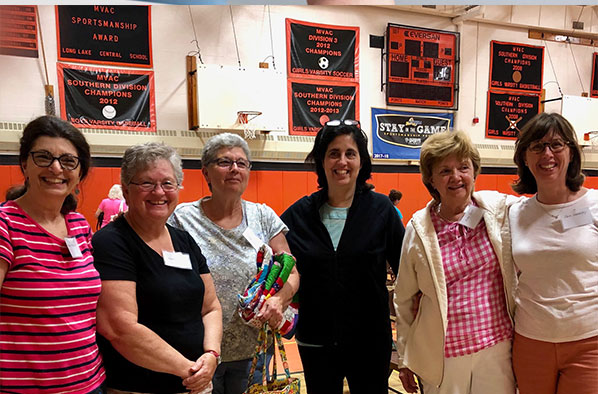 Mine started when I was four years old. My mother and I walked to Mrs. Bridge's house to pick out patterns and fabrics in her basement shop for dresses that Mom would make for me. At eight years old, Mom taught me how to sew; the projects went from a simple night gown to semi-formal dresses for college dances to a dress for a black-tie affair. I took a break from sewing for a while, but every now and then, I would take on a project. Once again, it was Mom who got me sewing, this time with quilting. I joined Mom and our cousins at the Adirondack Quilt Camp and was hooked. Soon, a majority of my free time was dedicated to quilting. I became a regular customer of Jeanne McBride's for Long Arm services at Cold Night Quilting.
When Jeanne recently decided to retire, she suggested that I consider purchasing her business. She and I have been working closely to start the next chapter as Moonrise Quilting Studio.
Not only is Jeanne a friend, talented quilter, seamstress, business woman, she also is an outstanding teacher. Her attention to detail and caring for quilts as if they were her own is testament to the service and friendship Jeanne gave these past 12 years. I will take care to provide the same level of service.
Come share your story on how, you too, ended up with the love of quilting. Perhaps you are just starting out? Regardless of your experience, everyone has projects that need to be completed, all while looking forward to starting the next one.
I am here to help finish your quilt with great care on the Statler Stitcher guided Gammill Long Arm sewing machine in my studio.
Please call or email me to make an appointment.
Jennifer Cehelsky